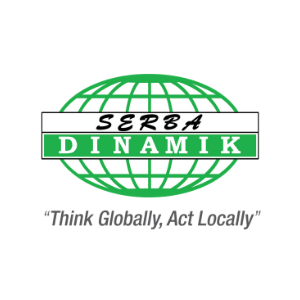 Serba Dinamik Holdings Berhad ("Serba Dinamik") and its group of companies are international engineering solution service providers with core competencies in Operation & Maintenance (O&M), Engineering, Procurement, Construction & Commissioning (EPCC), Information, Communication & Technology (ICT) and Education & Training.
Serba Dinamik caters the engineering solution services to the O&G platforms, refineries, petrochemical, LNG, CNG plants as well as power production and water & utilities plants. The group has capabilities to perform EPCC of plants, facilities, road & building infrastructure and related systems & solutions such as design & installation of process control and instrumentation, system integration, auxiliary power generation and firefighting systems.

Serba Dinamik is big into Information, Communication & Technology (ICT) and Education & Training (E&T). As a frontrunner in digitalization and IR 4.0, we have University Malaysia of Computer Science & Engineering (UNIMY) under our wing and initiated New Space Economy Nexus to further enhance our footprint in ICT.  Now, we are present in 24 countries across 6 regions with offices in Malaysia, Indonesia, Switzerland, Netherland, India, UAE, UK and USA. 
For further information on Serba Dinamik, visit e-serbadk.com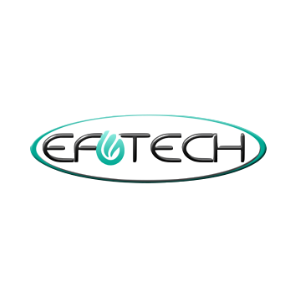 The EFTECH group of companies are leading providers of both upstream and downstream integrated services. For over 20 years, EFTECH Group has been delivering a wide spectrum of services across the oil and gas industry from the downstream sector pre-commissioning, asset life cycle, integrated flange management, nitrogen and helium leak testing and hydraulic bolting to the highly demanded upstream business in Real Time Operations (RTOC), directional drilling, well planning, data management, digitalization innovation, target depth solutions and equipment QAQC services.
The excellence in execution that the EFTECH Group adopts produces top-notch service quality to all our customers. Our service quality has been vouched through our accolade of recognitions by our clients. We gain reliability by being safer, faster, and more cost effective.
Proudly Malaysian, we mark our presence over nine countries across the globe. EFTECH group has corporate offices and well-equipped facilities in Kuala Lumpur, Johor Bahru, Kemaman, Labuan and Perth. We have expanded our footprint in Australia with established headquarters in Jandakot and given excellent service quality with reputable operators.
The combined experience of our team creates a wealth of knowledge in the oil and gas field. We believe that our local talents in Eftech are uniquely capable and equally qualified to be our clients' trusted service provider.
For further information on EFTECH, visit www.eftech.com.my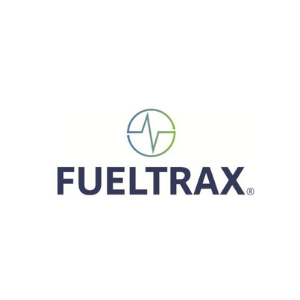 FUELTRAX® is the leading fuel management system, compatible with any vessel, engine, or fuel in any location in the world. It reduces onboard fuel consumption costs and sets the standard for secure, compliant, and optimized vessel performance. Each system installation includes access to the cloud-based data analytics service, FUELNET™. FUELTRAX maintains an over 99% system uptime globally and is the only EFMS accepted universally by all major oil companies.

For further information on FUELTRAX, visit www.fueltrax.com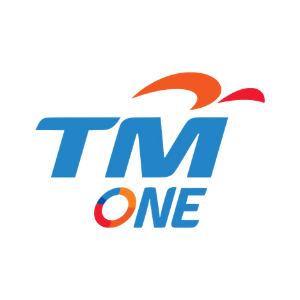 TM ONE, the enterprise and public sector business solutions arm of Telekom Malaysia Berhad (TM) Group, is positioned as the ONLY ENABLER for businesses to realise their full potential of their digital opportunities. TM ONE enables our customers and / or partners' digital journey through our seamless vertical and horizontal solutions where it is brought together by our people, processes and state-of-the-art technology. TM ONE's effective digital solutions host a customised and dynamic use of product and services that are well suited for our enterprise and public sector customer's journey toward their digital transformation.
Together with our multinational team of experts across Malaysia and Indonesia, the depth and breadth of expert skillsets among TM ONE personnel sets us apart from the rest. TM ONE enable businesses with customised value-based innovative digital solutions which allows our customers to focus their core business. This is in line with TM's philosophy of "Life Made Easier", for a better Malaysia.
For further information on TM ONE, visit www.tmone.com.my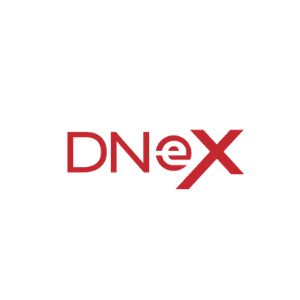 Dagang NeXchange Berhad ("DNeX"), a public listed company and Malaysia's leading service provider in trade facilitation and energy sector, currently owns 30 per cent in Ping through DNeX Energy Sdn. Bhd.  It recently entered into a conditional share sale and purchase agreement ("SSPA") with other shareholders of Ping Petroleum Limited to acquire an additional 60 per cent of the issued share capital in Ping not already owned by DNeX. The acquisition is expected to be completed by the end of the second quarter of 2021 subject to all required approvals under the SSPA being obtained. Upon completion of the exercise, DNeX will own 90 per cent of Ping, and this is expected to contribute positively to DNeX's financial performance.
For further information on DNEX, visit www.dnex.com.my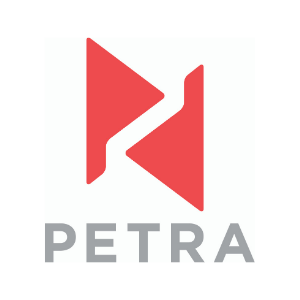 PETRA began operations 30 years ago in Miri, Sarawak as a service provider for the upstream oil and gas industry and today, has progressed to become a full-fledged operator of the Banang oilfiled, offshore Terengganu under a Technical Services Agreement (TSA) with PETRONAS, after having one of the most successful and sustainable Risk Service Contracts (RSC) projects in Malaysia.
PETRA's move up the oil & gas value chain commenced with the Group's successful participation in offshore petroleum development and production which has now transformed PETRA into an oil and gas development & production Company. PETRA has established itself as an integrated provider for, hook-up, construction & commissioning and MCM of offshore and onshore oil and gas installations. In 2020, PETRA assumed sole operatorship of the Banang field under a TSA with PETRONAS, as a continuation of the RSC. The Group's vision is to be a Sustainable Energy Company.
For further information on PETRA, visit www.petraenergy.com.my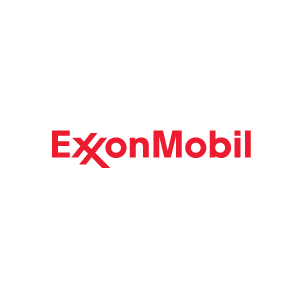 ExxonMobil is one of the world's largest publicly traded energy providers and chemical manufacturers. We develop and apply next-generation technologies to help safely and responsibly meet the world's growing needs for energy and high-quality chemical products.
In Malaysia, ExxonMobil has been a leading member of the energy industry for over 125 years, playing a central role in the development of the country's petroleum resources and contributing significantly to her economic growth. In the upstream sector, we are involved in significant oil and gas production operations. We host a global business and technology center in Kuala Lumpur that provides high-level information technology and engineering expertise to ExxonMobil's upstream, downstream and chemical businesses worldwide. We also market chemical products to the growing Malaysian marketplace.
For further information on EXXONMOBIL, visit  www.exxonmobil.com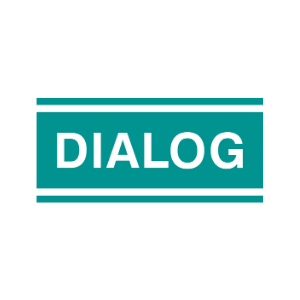 DIALOG is a leading integrated technical service provider to the upstream, midstream and downstream sectors in the oil, gas and petrochemical industry. Established in 1984, DIALOG has grown both organically and through strategic alliances with internationally-renowned technology partners.
We serve a diverse range of customers that include multinational oil majors, national oil companies as well as multinational engineering and service providers. Our services include Upstream Assets and Services, Midstream Assets and Services – Tank Terminals and Supply Base, Engineering, Procurement, Construction and Commissioning, Plant Maintenance & Catalyst Handling Services, Specialist Products & Services, Fabrication, Digital Technology and Solutions.
Our global footprint includes offices and facilities in Malaysia (HQ), Singapore, Thailand, Indonesia, Philippines, China, Australia, New Zealand, Saudi Arabia and United Arab Emirates, with a staff strength of 2,900.
DIALOG is listed on the Main Market of Bursa Malaysia with a market capitalisation of approximately RM18 billion (January 2021). DIALOG was included into the FBM KLCI in June 2018.

For more information on DIALOG, visit www.dialogasia.com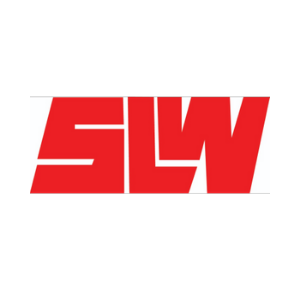 Supreme Landmobile & Wireless Corporation (SLW) Sdn Bhd is a 100% Malaysian-owned companies and was founded in 1987. Since its humble beginnings three decades ago, the company has grown tremendously and today employs over 100 employees with branch offices and established dealer networks throughout the nation. PRINCIPAL ACTIVITIES. 
SLW is principally involved in the provision of telecommunication products, customized solutions and support services to various industries such as oil and gas, chemical, airports, seaports, rail transit systems and major international and regional sporting events in Malaysia. We work closely with clients to deliver solutions that are practical, flexible, cost-effective and has successfully developed, deployed and played a pivotal role in many turnkey telecommunication projects for leading Malaysian corporations and government, as well as continuously providing on-going technical support service agreements. Our combined technical expertise, financial resources, commitment to quality, service excellence, customer-centric focus and win-win partnerships with leading industry leaders such as Airbus, Motorola and Kirisun to name a few, has led us to many industry awards and recognition.

For more information on SLW, visit www.slwholdings.com.my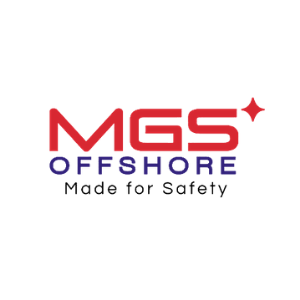 Oil and gas industry is our field and MGS Offshore has been known for our vast experience, excellent customer service and knowledge that go beyond boundaries. Since the inception of our company, we have been committed to stand out from the crowd. We are more than a solution provider, we are more than service provider, we are the pioneer in giving idea that shapes oil and gas industry to the very best it can be.  

For more information on MGS Offshore, visit www.mgsicestorm.com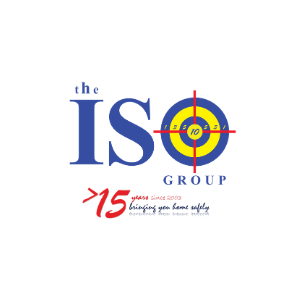 The ISO Group is the Vanguard of Behaviour-Based Safety Competency Operations Training Provider in MHE (Forklift, Reach Truck, Reach stacker), the ONLY Government Agency Certification for MEWP (Scissors Lift, Boom Lift, Sky Lift), Crane Lifting Supervisor/Planning, Rigging, Crane & Plant Inspection (in compliance with DOSH circular dated 26.10.2020) and Defensive Driving training in Malaysia.
With satisfied trainees from MNCs, PLCs, GLCs, and SMEs in the last 18 years, we are confident of bringing your team safely home.
For more information on ISO, visit www.isogroup.com.my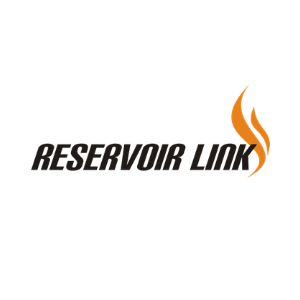 Established in 2008 as Reservoir Link Sdn Bhd, we achieved rapid growth in portfolio that covers all stages of a well's life, starting from perforation as part of the completion process to prepare the wells suitably to be functional , perforate the well to allow well to produce hydrocarbon,wash and cement services as part of plugging and abandonment services to seal the well when it reaches the end of its useful life. Our good services encompass the aspects of exploration, appraisal, development, and production segments of the Oil and Gas industry.
For more information on RESERVOIR LINK, visit www.reservoirlink.com